Spotlight
National Taiwan University launched IBM Q Hub at NTU
2019-2-19
The launch of the IBM Q Hub at NTU through the support of MOST enables Taiwan to grasp a great opportunity to educate and train talented students, and partner with industry to do research and develop new software in the field of quantum computing.
The Agreement signed between IBM and NTU enables NTU, NTU's two Research Partners (III and ITRI) and NTU Contractors (individual researchers from other universities in Taiwan) to access IBM Q 20-qubit quantum computing systems effectively from January 1, 2019.
Quantum computers have just in the last two years gone from theory to a reality everyone can learn about and use. They hold the potential to solve certain problems intractable for traditional computers, providing us with a new tool for specific applications. As quantum computer hardware continues to advance, now is the time to get "quantum ready" and develop quantum computing hardware and software skills for scientific and commercial applications.
The IBM Q hub at NTU provides a service platform to access IBM Q systems for quantum computing research, education and training for the academic research community in Taiwan. The major goal in the near future of the NTU Hub is to promote research and nurture expert in this novel field, as well as to cultivate and train students for the quantum computing era.
For further information, please refer to the web page of IBM Q Hub at NTU.(http://quantum.ntu.edu.tw)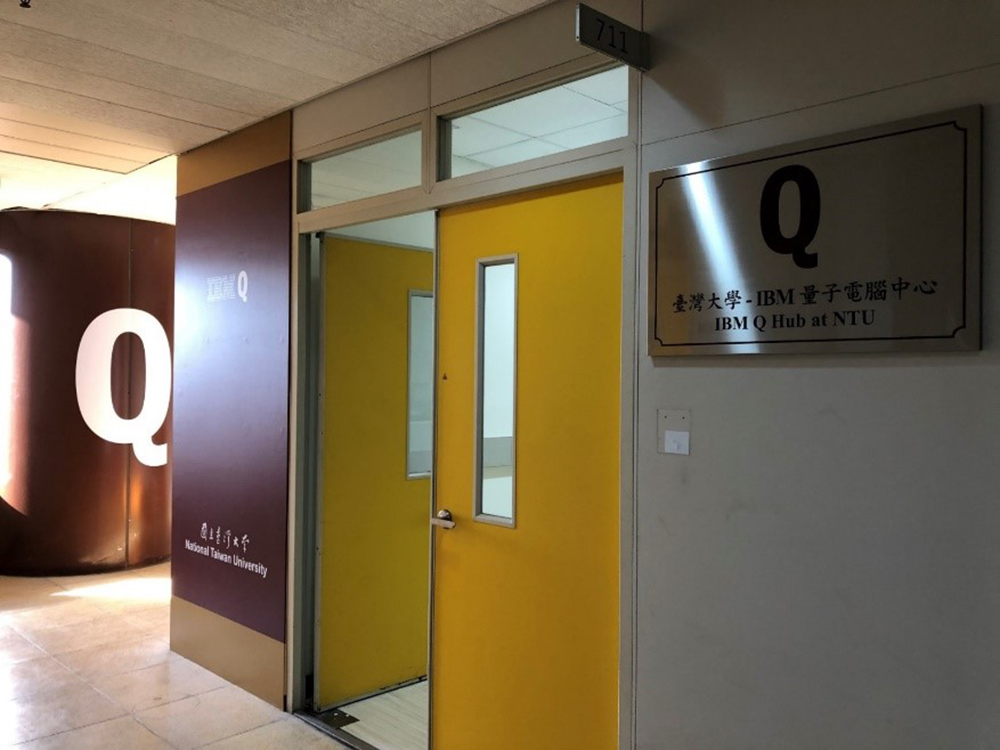 Office of IBM Q Hub at NTU, R711 of the CCMS and New Physics Building